2024 Buick Envision: A Compact SUV with Wildcat-Inspired Design and Cutting-Edge Technology – The 2024 Buick Envision is a refreshed version of the compact SUV that debuted in 2020. The new Envision features a striking new face inspired by the Buick Wildcat EV concept, which showcases a lower grille, high-mounted LED accent lights, and a new tri-shield logo. The 2024 Envision also gains dash-mounted digital displays ranging from 8.0 to 30 inches, depending on the trim level. Additionally, the 2024 Envision is the first Buick in the U.S. to offer GM's Super Cruise hands-free driver-assist system, which can cruise and change lanes on mapped freeways.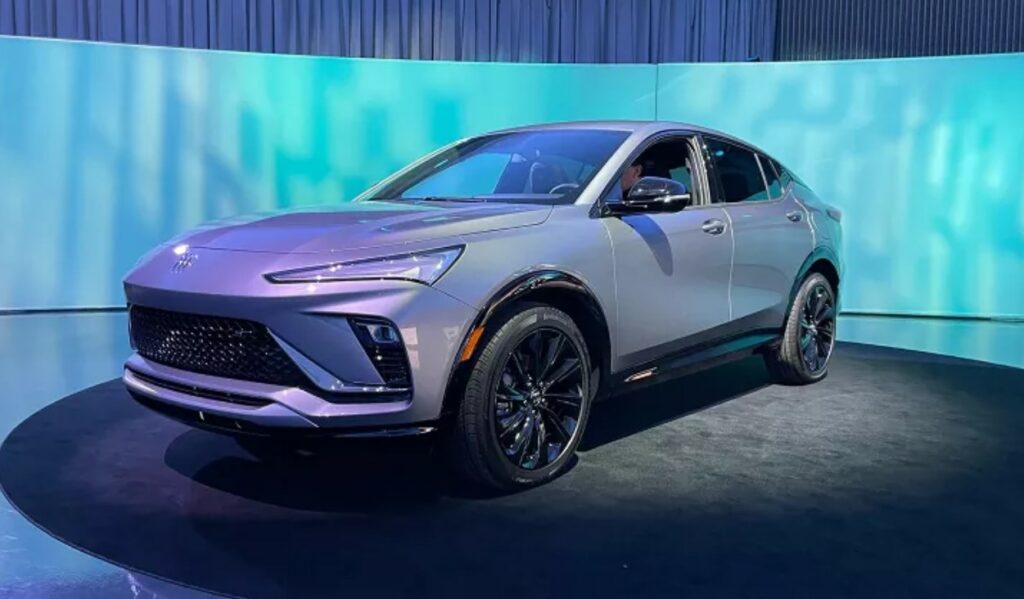 Design: Exterior and Interior
The exterior design of the 2024 Buick Envision is influenced by the Wildcat EV concept, a futuristic electric coupe that Buick unveiled in 2022. The Envision adopts some of the Wildcat's distinctive design cues, such as:
– A trapezoidal grille that sits lower than the previous model
– Pointy LED accent lights that sit above discreetly integrated headlights
– A new tri-shield logo that features a three-dimensional effect
– A sleek and sculpted body with dynamic lines and curves
– A sporty rear end with LED taillights and dual exhaust tips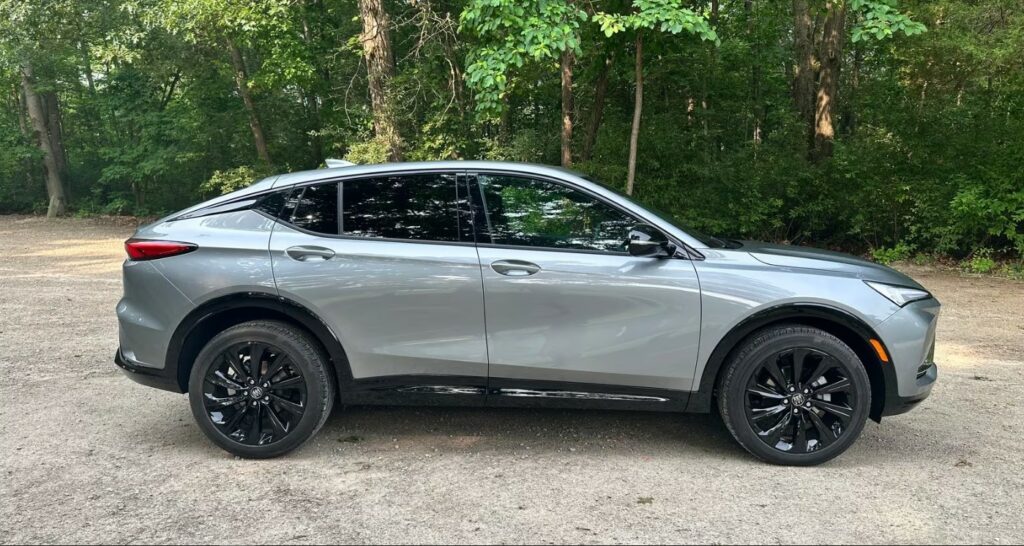 The interior design of the 2024 Buick Envision is also updated with new dash-mounted digital displays that provide a modern and intuitive interface. The base configuration features an 8.0-inch gauge cluster and an 11.0-inch touchscreen under a single piece of glass. Higher trim levels may offer larger displays, such as a 30-inch curved OLED screen that was seen on the Chinese Buick Electra E5. The interior also features premium materials like leather, wood, and metal, ambient lighting, heated and ventilated seats, wireless charging, and a panoramic sunroof.
Powertrain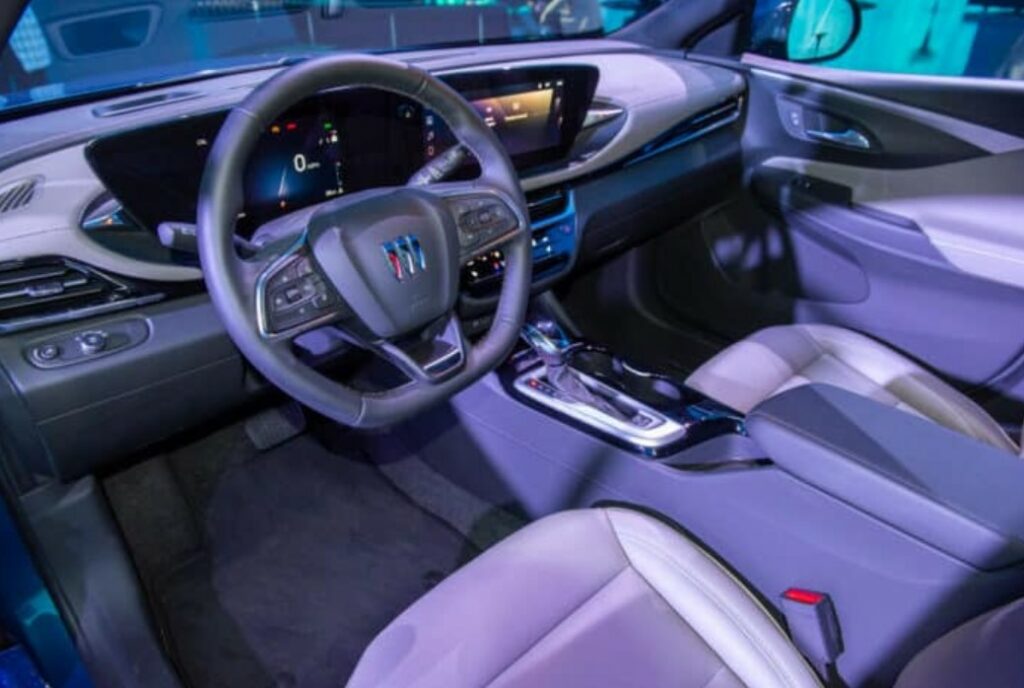 The 2024 Buick Envision is expected to carry over the same powertrain as the previous model, which consists of a 2.0-liter turbocharged four-cylinder engine that produces 228 horsepower and 258 pound-feet of torque. The engine is paired with a nine-speed automatic transmission and front or all-wheel drive. The Envision also offers five drive modes: Tour, Sport, Snow/Ice, Off-Road, and Tow/Haul. The EPA-rated fuel economy of the 2023 Envision was 24 mpg city, 31 mpg highway, and 26 mpg combined for FWD models, and 22 mpg city, 29 mpg highway, and 25 mpg combined for AWD models.
Release Date and Price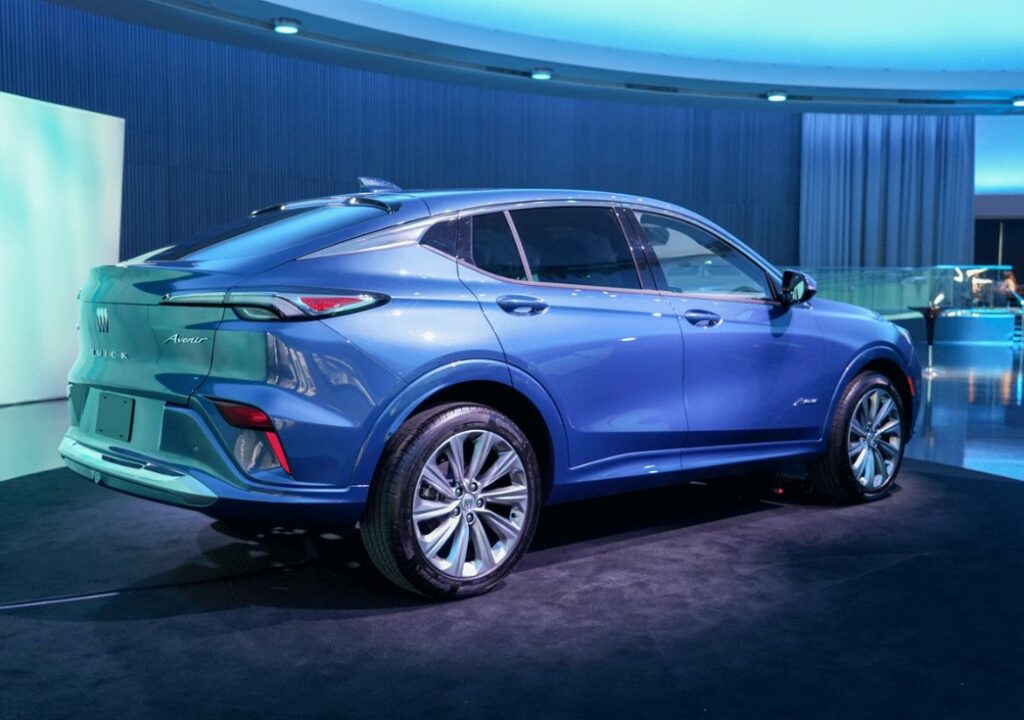 The 2024 Buick Envision is expected to arrive at dealerships in early 2024. The official pricing has not been announced yet, but we expect it to be slightly higher than the current model, which starts at $34,745 for the base Preferred trim and goes up to $43,195 for the top-of-the-line Avenir trim.